Brazil Auto Parts Wholesaler | Brazil Auto Parts Distributor
Febest Auto Parts is a multi-national auto parts manufacturer and distributor specializing in steering and suspension parts. Our products are HIGH QUALITY aftermarket automotive parts meeting or beating the oem standard.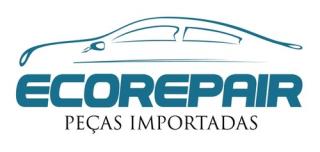 We have one distributor in Brazil, by the name of Ecorepair. You can visit their website here: www.ecorepair.com.br or call them at 55 92 3236-7523. They also sell on MercadoLivre or by email: contato@ecorepair.com.br

If you are interested in becoming a distributor in Brazil, please give us a call +1 954-970-8820 please email us sales@febestpanamerica.com.
Download our Entire Catalog of Products
We Export Auto Parts to Brazil
Rubber Parts

| | |
| --- | --- |
| | Shock absorber bushings |
| | Bushings for steering gears |
| | Stabilizer bushings |
| | Shock absorber supports |
| | Bumpers spring |
| | Exhaust pipe supports |
| | Engine mounts |
| | Differential mounts |
| | Shock absorber bearings |
| | Center bearing supports |
| | Suspension spring pads |
| | Shock absorber boots |
| | Steering gear boots |
| | Ball joint boots |
| | Suspension Rods |
| | Arm bushings |
| | Oil seals |
| | Crankshaft Pulleys |





Suspension Parts

| | |
| --- | --- |
| | Fixing Products |
| | Tie Rod Ends |
| | Ball joints |
| | Tie Rods |
| | Stabilizer Links |
| | Sway Bar links |




Bearings

| | |
| --- | --- |
| | A/C Bearings |
| | Wheel Bearings |
| | Ball Bearings |
| | Wheel Hubs |




Universal Joints

| | |
| --- | --- |
| | Driveshaft Joints |
| | Steering Joints |
Wholesale Auto Parts From the USA directly to Brazil. We carry all makes :Acura, Audi, BMW, Buick, Cadillac, Chevrolet, Chrysler, Dodge, Eagle, Ferrari, Ford, General Motors, GMC, Honda, Hummer,Hyundai, Infiniti, Isuzu, Jaguar, Jeep, Kia Motors America, Lamborghini, Land Rover, Lexus, Lincoln, Lotus, Mazda, Mercedes-Benz, Mercury, Mitsubishi Motors USA, Nissan, Oldsmobile, Peugeot, Pontiac, Porsche, Regal, Saab, Saturn, Subaru, Suzuki, Toyota , Volkswagen, Volvo